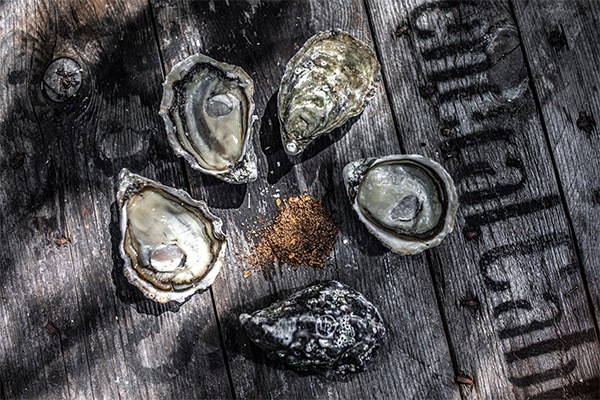 Oysters with avocado and red wine vinegar
Easy - 10 Min
style

Dish type:

Seafood & Fish
poll

Difficulty:

Easy
access_time

Preparation time:

10 min
timer

Cooking time:

0 min
place

Region:

France
euro_symbol

Cost:

RM26.00
Recipe offered by Classic Deli. Thanks to him!
Preparation
Ingredients
12 Oysters 
1 Avocado, finely diced
10 tbsp Cucumber, peeled, finely diced
2 Spring onions, finely diced
3 tbsp Red wine vinegar
2 tbsp Extra virgin olive oil 
Step By Step
Step 1 : Mix all ingredients together in a small bowl.
Step 2 : Place the bowl in the fridge and shuck the oysters.
Step 3 : Top each oyster with a spoonful of the mixture.
Ingredients
Quantity
Price

Out of stock

Red Wine Vinegar (500ml)

This product is not available in this quantity

RM26.00