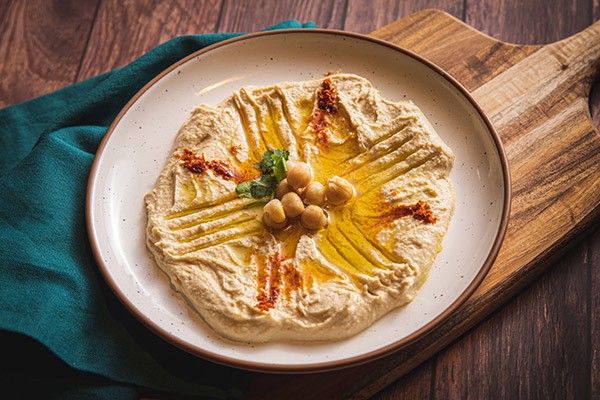 Chestnut Hummus Recipe
Easy - 10 Min
style

Dish type:

Vegeterian
poll

Difficulty:

Easy
access_time

Preparation time:

10 min
timer

Cooking time:

0 min
place

Region:

Middle East
euro_symbol

Cost:

RM392.50
Recipe offered by Classic Deli. Thanks to him!
Preparation
Ingredients
1 Lemon
1 Garlic glove
200g Cooked chestnuts PON-00400
20cl Soy milk
2 tbsp Tahini
½ tsp Curry powder
½ tsp Cumin
1 tsp Mustard
1 tbsp Oil
Toasted French bread
Step By Step
Step 1 : Juice the lemon. Peel the garlic clove, cut in half and remove the germ.
Step 2 : Put all ingredients in a liquidizer and blend until smooth. Adjust the seasoning if necessary.
Step 3 : Remove and leave in a cool place for at least one hour to allow aromas to diffuse well.
Step 4 : Enjoy on toasted French country bread.
Ingredients
Quantity
Price

Out of stock

Cooked Chestnut (400gm)

This product is not available in this quantity

RM60.00

Out of stock

Colombino Extra Virgin Olive Oil (2L)

This product is not available in this quantity

RM140.00

Frozen Batard Loaf (14x540g)

This product is not available in this quantity

RM192.50
Products of the recipe