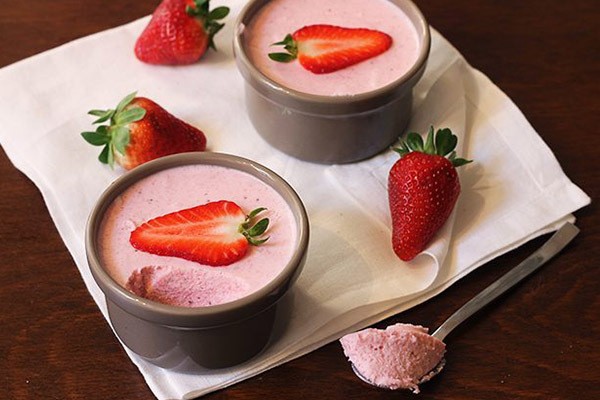 Strawberry chocolate mousse
Easy - 20 Min
style

Dish type:

Pastry & Desserts
poll

Difficulty:

Easy
access_time

Preparation time:

20 min
timer

Cooking time:

0 min
place

Region:

France
euro_symbol

Cost:

RM598.00
Recipe offered by Classic Deli. Thanks to him!
Preparation
Ingredients
260g Strawberry purée
6g Gelatin
170g Strawberry Inspiration chocolate buttons
310g Whipping cream
Preparation
Step 1 : Heat up the cream and add in the gelatin.
Step 2 : Make a ganache by gradually combining the hot cream with the melted chocolate.
Step 3 : Add the strawberry purée. Mix using an immersion blender to form a perfect emulsion.
Step 4 : Store in the refrigerator for 12 hours before use.
Ingredients
Quantity
Price

Frozen Strawberry Puree (1kg)

This product is not available in this quantity

RM45.00

Strawberry Inspiration Buttons (3kg)

This product is not available in this quantity

RM525.00

Whipping Cream 35% (1L)

This product is not available in this quantity

RM28.00
Products of the recipe