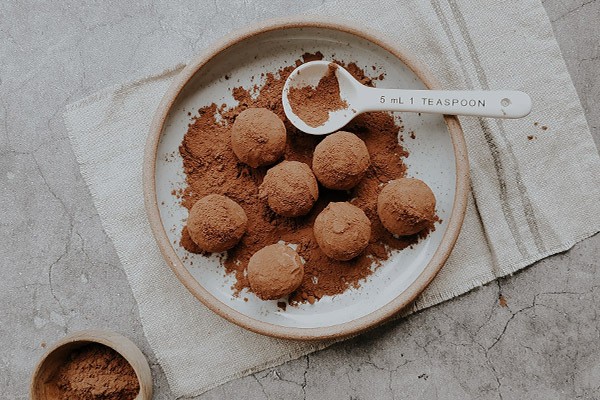 Chocolate truffles
Medium - 20 Min
style

Dish type:

Pastry & Desserts
poll

Difficulty:

Medium
access_time

Preparation time:

20 min
timer

Cooking time:

120 min
place

Region:

France
euro_symbol

Cost:

RM479.00
Recipe offered by Classic Deli. Thanks to him!
Preparation
Ingredients
200g Whipping cream 
40g Acacia honey
225g Guanaja 70%
50g Butter
Cocoa powder
Preparation
Step 1 : Heat the cream and honey. Slowly combine the mixture with the chopped chocolate.
Step 2 : Use a spatula to stir the center of the mixture in a circular motion to obtain a shiny, elastic texture
Step 3 : As soon as the ganache is at approx. 35-40°C, add the cubed butter. Mix using an immersion blender to make a perfect emulsion.
Step 4 : Leave to set in the fridge for at least 2 hours.
Step 5 : Using 2 teaspoons, divide the chocolate mixture into small portions and roll these into the cocoa powder.
Ingredients
Quantity
Price

Whipping Cream 35% (1L)

This product is not available in this quantity

RM28.00

Dark Chocolate Couverture Guanaja 70% Buttons (3kg)

This product is not available in this quantity

RM369.00

Unsalted Butter Roll (250g)

This product is not available in this quantity

RM19.50

Cocoa Powder (250gm)

This product is not available in this quantity

RM62.50
Products of the recipe