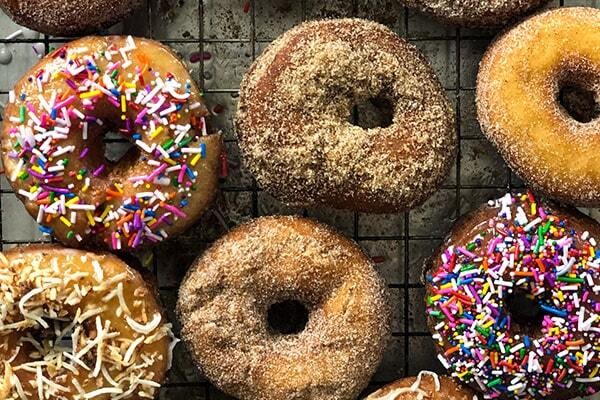 Cinnamon Doughnut
Medium - 120 Min
style

Dish type:

Pastry & Desserts
poll

Difficulty:

Medium
access_time

Preparation time:

120 min
timer

Cooking time:

20 min
place

Region:

USA
euro_symbol

Cost:

RM108.50
Recipe offered by Classic Deli. Thanks to him!
Preparation
Ingredients
350g Flour
350g Cinnamon sugar
50g Caster sugar
165g Milk
40g Butter
7g Yeast
1g Vanilla pod
2g Sea Salt
1 Egg
4g Orange syrup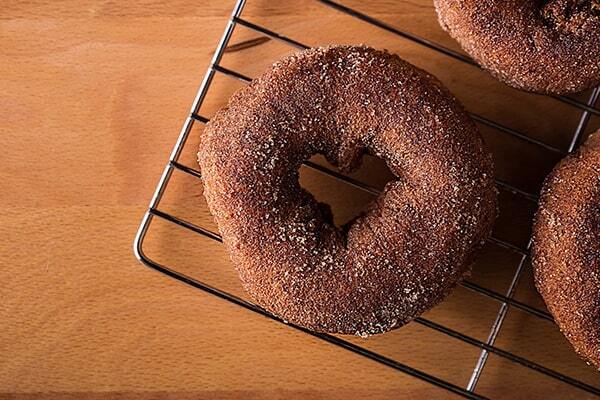 Cooking Material
Mixer with dough hook
Oven
Pan to fry or a deep fryer
Step By Step
Step 1 : Put all the ingredients into a mixer fitted with a dough hook and mix on speed 1 for 3 minutes then mix on medium speed for 10 minutes until the dough comes away from the side of the bowl.
Step 2 : Add the cold butter and orange syrup, then continue to mix until completely incorporated into the dough. The finished dough should be at a temperature no higher than 23°C. Allow to prove in a bowl covered with cling film for 1 hour.
Step 3 : Knock the dough back and shape into 30g balls, then prove for 2-3 hours. Fry the doughnuts in neutral oil at 170°C until deep golden-brown color. Drain, pat away any excess oil and toss in cinnamon sugar to coat. Enjoy!
Ingredients
Quantity
Price

Madagascar Bourbon Vanilla Pods (2pcs)

This product is not available in this quantity

RM45.00

Unsalted Butter Roll (250g)

This product is not available in this quantity

RM18.50

Teisseire Orange Mt (1L)

This product is not available in this quantity

RM45.00
Products of the recipe